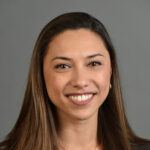 Kristine S. Burk, MD
Instructor in Radiology
Dr. Burk is a member of the Abdominal Imaging and Intervention division where she serves as Division Director of Quality and Safety. She also serves as one of three Quality and Patient Safety Officers for the BWH Radiology Department. Dr. Burk joined CEBI faculty in 2019. Her work focuses on peer learning in radiology, pay for performance quality and safety initiatives, and variation in prostate MRI interpretive performance.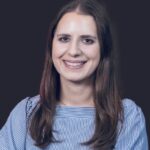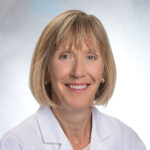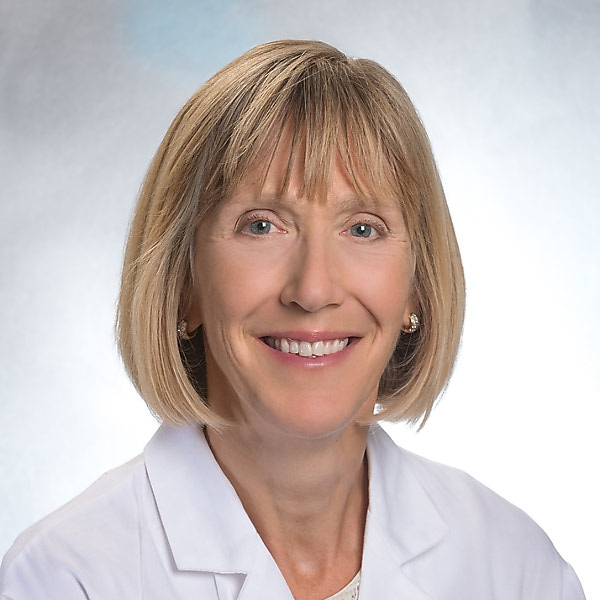 Pamela DiPiro, MD
Associate Professor of Radiology
Dr. DiPiro is a diagnostic radiologist with specialty training and experience in cancer imaging, and a member of the Breast Imaging Division at Brigham Health. She joined the CEBI faculty in 2019 and serves as a Radiology Quality and Patient Safety Officer. Her work focuses on improving timely interpretation of radiology studies and communication of critical findings.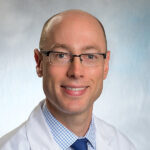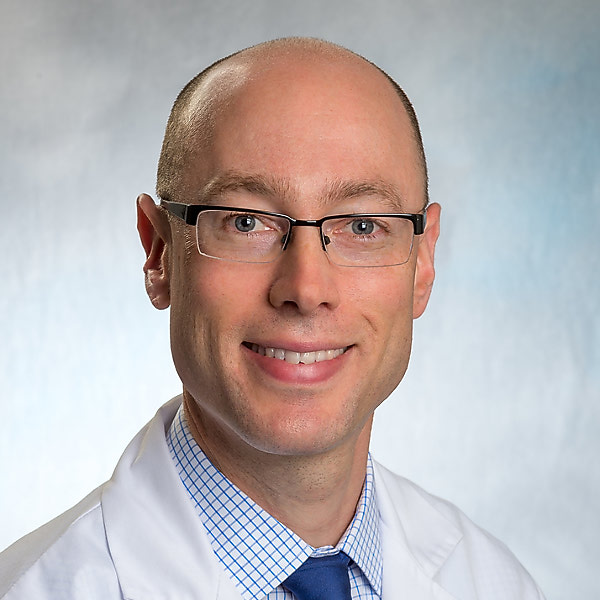 Daniel I. Glazer, MD
Assistant Professor in Radiology

Dr. Glazer is an abdominal radiologist at Brigham and Women's Hospital as well as the Medical Director of CT and Cross-Sectional Interventional Radiology (CSIR) for Brigham Health. He joined CEBI faculty in 2019.
Dr. Glazer attended medical school at Case Western Reserve University in Cleveland, followed by radiology residency at the University of Michigan.  He then moved to Boston and finished his training at Brigham and Women's Hospital where he completed a fellowship in Abdominal Imaging and Intervention as well as a second fellowship in Image Guided Therapy.  Since completing his training in 2016, Dr. Glazer has been a member of the Division of Abdominal Imaging and Intervention with research interests predominantly focusing on patient quality/safety, process improvement (especially CT), as well as genitourinary imaging.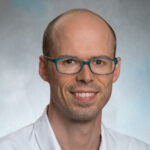 Jeffrey P. Guenette, MD, MPH
Assistant Professor of Radiology
Jeff is a neuroradiologist and the Director of Head and Neck Imaging at BWH and DFCI. He joined CEBI in 2021. Jeff's research is focused on the analysis of large radiology report databases to identify practice variabilities, their potential contributing factors, and the degree to which these variabilities are associated with diagnostic error. His work is aimed at mitigating these variabilities and associated diagnostic errors through a multi-disciplinary diagnostic excellence approach that includes development and implementation of best practices.

Ivan Ip, MD, MS, MPH
Assistant Professor of Radiology

Dr. Ip joined the CEBI faculty in July 2012 with a clinical appointment in primary care and general internal medicine at BWH. He is an internist with a focus on health policy, health services research, biostatistics and epidemiology. His expertise in health IT, with special focus on CDS, natural language processing, and 'big data' are uniquely suited to the mission of CEBI.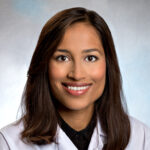 Neena Kapoor, MD
Assistant Professor of Radiology
Dr. Kapoor is a musculoskeletal imaging radiologist and a radiology quality and patient safety officer at BWH. Dr. Kapoor joined CEBI faculty in 2016. Her work is focused on improving patient experience in radiology and the communication of critical radiology results.

Louise Schneider, MD
Assistant Professor of Medicine

A practicing primary care physician, Dr. Schneider brings more than 15 years of experience in design and implementation of health IT solutions, specifically using CDS, to enable evidence‐based practice to improve quality and reduce waste. She also serves as the Medical Director of the Fish Center for Women's Health at BWH.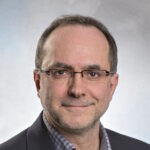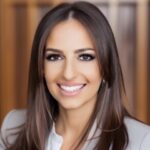 Nicole Vetrano, MHA, BS, RT(R)
Program Manager
Nicole Vetrano is the CEBI Program Manager as well as the current Project Manager for the Harvard Medical School Library of Evidence. Nicole attended Massachusetts College of Pharmacy and Health Sciences where in 2007 she earned her Bachelor's degree in Radiologic Sciences. She further pursued her passion for the field by acquiring a Masters in Healthcare Administration degree at Suffolk University in 2015. Her extensive experience as a Radiologic Technologist, PACS Administrator and Clinical Instructor in Radiology have supplemented her avidity for advancing patient care and quality improvement initiatives with the use of information technology, evidence-based medicine and clinical decision support.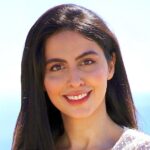 Nooshin Abbasi, MD, MPH
Research Fellow

Dr. Abbasi received her MD and MPH degrees from Tehran University of Medical Sciences in 2018. She then joined Montreal Neurological Institute, McGill University as a Post-Doctoral Research Fellow between 2018 and 2021 where her research primarily focused on using machine learning tools on large datasets to uncover multivariate relationships between the human genome and brain imaging. She has developed expertise in studying complex datasets involving multiple imaging modalities, network neuroscience, multivariate statistics, and genomic informatics.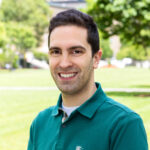 Elias Kikano, MD
Research Fellow

Dr. Kikano completed his medical school and diagnostic radiology residency at Case Western Reserve University in Cleveland, OH. He finished his clinical fellowship in Abdominal Imaging and Intervention at Brigham and Women's Hospital/Harvard Medical School in 2022. He is a current informatics research fellow at the Center for Evidence-Based Imaging. His interests include leveraging healthcare software/electronic medical records for improving quality and patient safety as well as evaluation of radiology diagnostic error.
Fatima Salah, MD, FRCR
Research Fellow

Dr. Salah has completed her Medical Degree (MD) and Diagnostic Radiology residency at the American University of Beirut. She attained the fellowship in Clinical Radiology (FRCR) and is a fellow of the Royal College of Radiologists, London UK. She went on to pursue further specialized training by joining Brigham and Women's Hospital as a clinical fellow in 2020. Since then, she has had the privilege of working in several divisions and has successfully finished clinical fellowships in both Breast and Cancer Imaging. In addition to clinical work, Dr. Salah is passionate about research with particular interest in Breast imaging which led her to join the Center for Evidence-Based Imaging (CEBI) as a hybrid research and breast clinical fellow.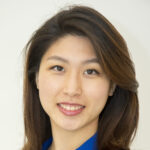 Tina Shiang, MD
Research Fellow

Dr. Shiang is a current Musculoskeletal Radiology (MSK) and Informatics Fellow at CEBI. Her research passion lies in automating clinical workflow processes to help improve radiologist productivity, reduce burnout, and improve patient outcomes and satisfaction. Her current projects include imaging utilization trends, standardization and reduction of variability in MSK radiology reports, and evaluating radiology diagnostic errors and recommendations (with an MSK focus).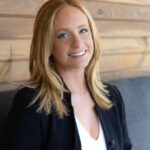 Amanda Davis
Quality and Safety Experience Program Coordinator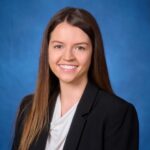 Alexandra Hitchens
Quality and Safety Experience Program Coordinator
Alexandra earned her Bachelor of Arts degree in 2019 from the University of South Carolina, majoring in Public Health with a minor in Psychology. She is actively pursuing her Master's degree in Health Policy and Administration from Penn State University. With a background in patient flow operations, she has an aptitude for maintaining quality within internal systems to ensure the overall best patient care and the highest levels of patient satisfaction. Alexandra currently works as a Quality and Safety Experience Program Coordinator at the Center for Evidenced-Based Imaging.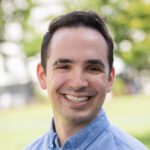 Mark Isabelle
Research Assistant

Mark earned his Bachelor of Arts degree from the University of New Hampshire, majoring in Biological Sciences with a concentration in Pre-Med. He brings nearly a decade of expertise in healthcare informatics as an analyst, project manager, and PACS, CPACS, and RIS administrator. Mark currently works as a Research Assistant at the Center for Evidence-Based Imaging, with interests in use of deep learning and natural language processing to improve efficiency and drive better patient outcomes. He also works concurrently as a Curator for the Harvard Library of Evidence.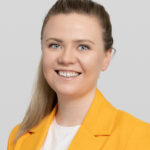 Elyse Lynch
Research Assistant

Elyse completed her Bachelor of Arts at Trinity College, Dublin and majored in Psychology. She was a Clinical Research Coordinator at Home Base, a Red Sox Foundation and Massachusetts General Hospital program. There, she was responsible for overseeing the program's clinical trial, a treatment study for PTSD, and led efforts to analyze the clinical programs satisfaction and feasibility data. She also worked as a Quality and Safety coordinator at the Boston Hope Field Hospital.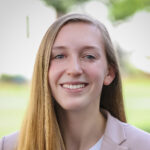 Caroline Peers
Research Assistant

Caroline Peers received her Bachelor's of Science in Neuroscience from Hofstra University in 2019. She spent three semesters there as a tutor for several courses, including Psychological Statistics and Research Methods and Design. This foundational experience with the research process, combined with an interest in healthcare, led her to join the Center for Evidence-Based Imaging as a Research Assistant.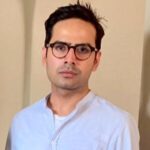 Amir Satani
Research Assistant

Amir has a diverse academic and professional background in the field of medicine and clinical research. He earned his Bachelors of Medicine, Bachelors of Surgery (MBBS) from Hamdard University and furthered his education by completing a Graduate Diploma in Clinical Research from McGill University. His previous research projects include the adverse effects of checkpoint inhibitors in malignant melanoma and exploring the repurposing of pharmacotherapy in glioblastoma multiforme.
In addition to his research work, Amir has also gained experience in reviewing and editing manuscripts. Currently he is working as a Research Assistant II at Center for Evidence-Based Imaging.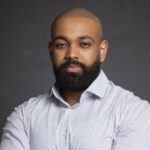 Simon Kidanemariam
Research Trainee
Simon is a third-year medical student at Brown University. He has been working with CEBI since early 2022. He has won an RSNA Research & Education Foundation Research Medical Student Grant to pursue his work investigating community-level patient factors associated with radiologist recommendations for additional imaging.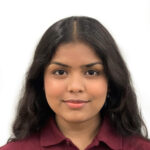 Kimtee Kundu
Research Trainee
Kimtee is currently a Harvard College undergraduate student, concentrating in Human Developmental and Regenerative Biology with a secondary in Global Health and Health Policy. She is driven by the pursuit of improving healthcare access and delivery in underserved communities. Previously, Kimtee contributed to stem cell regeneration and imaging-based research in the Mariani Lab at USC. As a CEBI research trainee, she reviews and analyzes scientific literature to compose a manuscript on enhancing medical informatics integration.