What is a Pulmonary Nodule?

A pulmonary nodule (lung nodule) is a small round or oval finding in a lung that shows up as a "spot" or "shadow" on CT scan or x-ray. It measures up to 3 centimeters in diameter, and if larger, is called a lung mass. Lung nodules are common (especially in smokers, and are typically benign (not cancer). Rarely, these nodules may be malignant (cancerous), including an early lung cancer.
Nodule Factors
Nodule density- Lung nodules are divided into three types: solid, ground glass, and part-solid (or subsolid).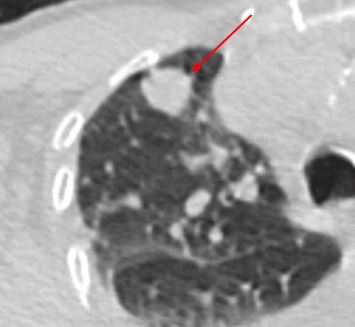 Solid. A solid nodule is defined by having the same density as the blood vessels in the lung.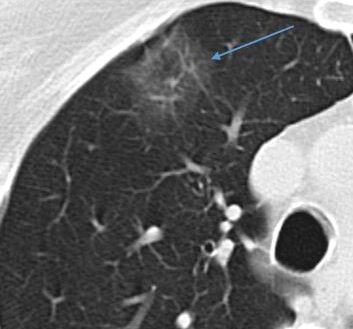 Ground glass. A ground glass nodule is more dense than
normal lung but less dense than blood vessels.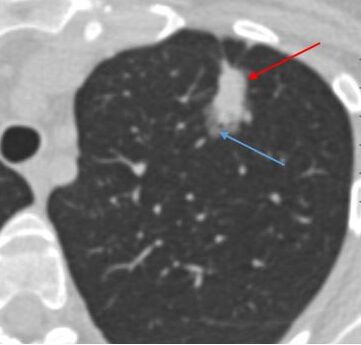 Part-solid. Part solid nodules have both ground glass and solid components.
In most cases, a lung nodule is not cancer. The risk of having cancer increases with the following:
• Older age
• Larger size
• Smoking
• Having a family history of lung cancer
• Having previous lung cancer
• Growth or irregular borders (i.e., spiculation)
• Having part-solid or ground glass nodules
• Upper lung location
Further Steps for Management
We recommend discussing further steps with your provider. Specifically, management may include obtaining your medical history and performing a physical examination. This may be followed by imaging exams such as CT scan or PET-CT scan. From there, additional tests may be needed.